With only a couple of "official" weeks left of Winter, we are very much looking forward to some warmer, and drier Spring months ahead. The dramatic increase in requests for Winter support have started to slow down, however there are still so many families struggling due to the rising cost of living and the need within the community is absolutely still here. When we receive comments like the one below from a local Case Worker, we are constantly reminded that we can reduce some of the financial and emotional strain for a family at a vulnerable time.
They really need just a small bundle of some things for girls to brighten up a tough situation. They are currently in a refuge so don't have a lot of space. Thank you so much for everything you do xx
We Care Connect's Founder & CEO has been recognised as a local hero through the Westfield Tuggerah program, and we must say we absolutely agree!
Derryck has worked tirelessly to create a program that has supported over 13,700 Central Coast children with thousands of high-quality donated items. With a vision that no child should go without clothing, a cot or a pram, Derryck founded the We Care Connect Charity six years ago with like-minded friends.
The Westfield Local Heroes program is a community vote – and the winning charity receives a $20,000 donation. If successful, We Care Connect will use the funds to expand our 2023 Back2School program.
We'd love your help to vote & share to promote, here's the link: Westfield Local Hero
Hunter Program Launch is happening very soon!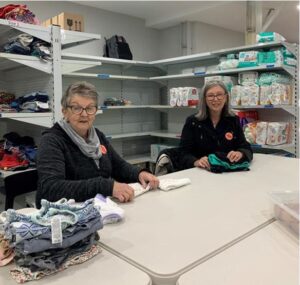 Since we started, we have been increasingly asked to support more Hunter families, and our ability to do this from our Wyong operation was becoming unsustainable. With over 20,000 children living in poverty in the Hunter, we were determined to find a way to provide access to everyday essentials to these kids.
With the incredible support of the Newcastle Permanent Charitable Foundation and The Honig Foundation, we have spent the last couple of months setting up our operation base just outside Newcastle, recruiting and training volunteers, and stacking shelves with amazing community donations. We're looking forward to opening our doors in a few weeks' time.
If you know of anyone in the Newcastle / Maitland region who's looking to volunteer at We Care Connect, please forward them this email and ask them to complete the form on our website.
Introducing the We Care Village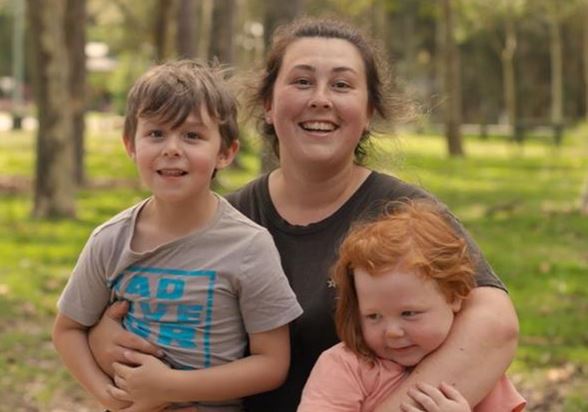 The We Care Village is a connected community of volunteers, people donating beautiful children's things, businesses donating goods and services, financial supporters, caseworkers helping children, drop-off partners, knitters and sewers – hundreds of people helping every week.
But we need your regular support to survive.
We would love to welcome you into the village so that together, we can transform local children's lives, each and every month. The We Care Village is more than just a monthly donation. We are all here because we care about the same thing – providing children living in poverty with the practical essentials they deserve. The amount you choose to contribute is completely up to you. You can participate by nominating an amount to give each month – $10, $20, $42, $100 or specify your nominated amount.
We're hoping to create a village of people impacting childhood disadvantage, one month at a time.
Please watch our We Care Village video and sign up to join the We Care Village. As you'll hear in the video, "together, we can do so much more".
Thank you Derryck so very, very much
At the start of August it was national Homelessness Week. Over the last 3 months, 48% of the children we've supported with essentials are either homeless or at risk of homeless, which was 166 families. Whilst these are very, very sobering statistics, together, we can make a difference to these children by ensuring they have the practical essentials they deserve.
Thank you for everything you do to help reduce the impact of childhood poverty so every child has access to the basic essentials they need to thrive.
The We Care Team x